By APD writer Shristi Kafle
The first China-South Asian Countries Poverty Alleviation and Cooperative Development Center's "Vibrant Village" model project has been launched in Nepal on Monday.
Liu Guizhong, Party Secretary and Director General of Chongqing Municipal Bureau of Rural Revitalization of China, and Nepali former Parliament Speaker Agni Prasad Sapkota jointly unveiled the project in Kubinde village in Sindhupalchowk district. Kubinde is located in Chautara Sangachokgadhi municipality, some 10 kilometers away from the district headquarters.
The launching ceremony was virtually witnessed from Kathmandu by Chinese Communist Party (CPC)'s central political bureau member and Chongqing municipality committee secretary Yuan Jiajun, who arrived in Nepal on 23rd July.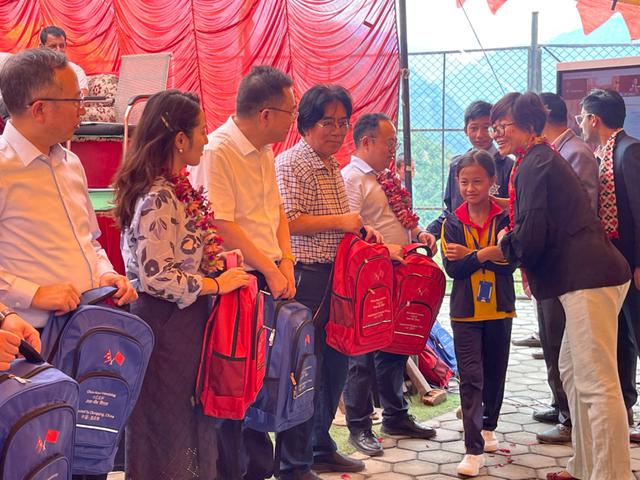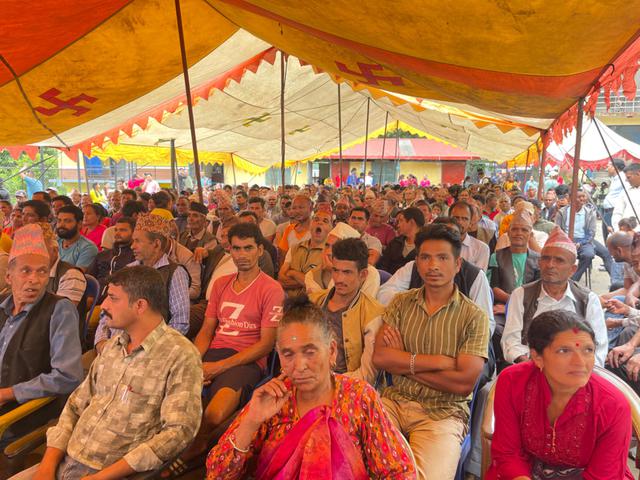 The "Vibrant Village" demonstration project is an attempt of poverty alleviation through China-Nepal cooperation. The project aims to work together with the villagers of Kubinde to improve their livelihoods and create a better future, setting an example for other villages.
Addressing the launching ceremony, former Parliament Speaker Sapkota expressed gratitude for choosing Kubinde village for this noble project. "This is a proud moment for our village to be chosen for building a model village by China, which recently achieved a huge success in eradication of poverty." Sapkota also pledged to fully support the initiative.
On the occasion, Liu stated that though the program is small in the beginning, it will be implemented effectively and will have a positive impact in the long run. He shared that the project will focus on three aspects, i.e. tunnel construction for off-season farming, training on products and production, development of skilled manpower, livestock management and improving market of local dairy and improving soil quality with the use of Chinese technology to yield better production.
Li Xufeng, Party Secretary at South West University echoed the statement and remarked that since Nepal has a huge scope in agriculture, Chinese technology could be highly beneficial to achieve the results.
It has been informed that the model village concept will be later replicated to other villages across different provinces in Nepal.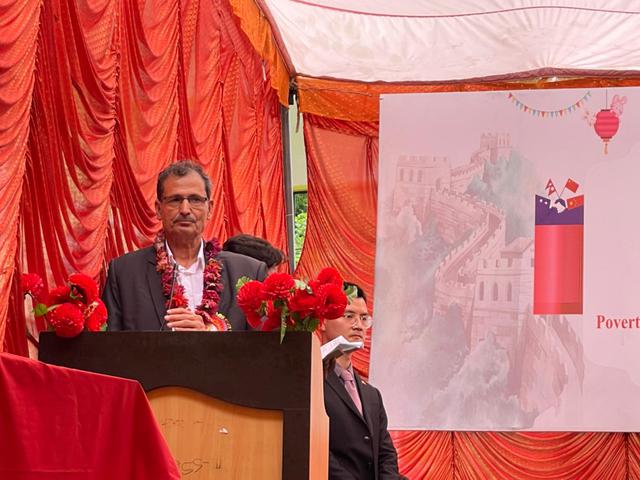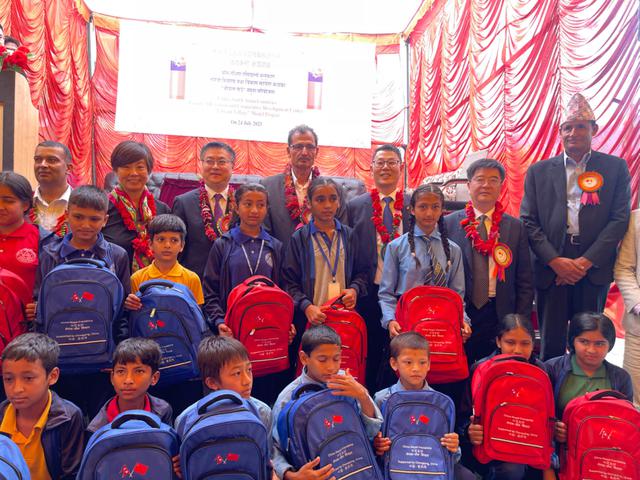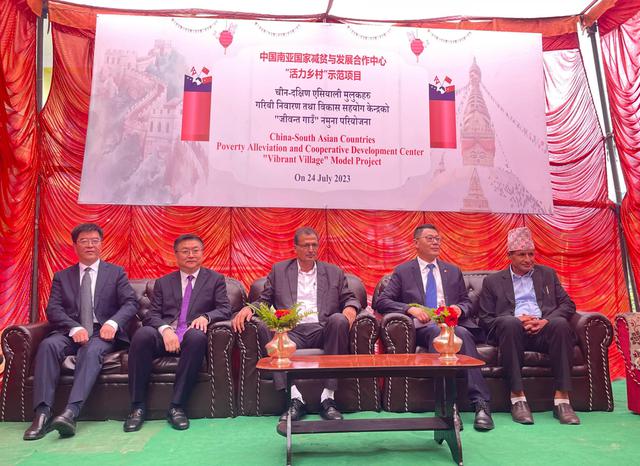 Xie Yu, Counselor at the Chinese Embassy took the occasion to share that China's success in poverty alleviation could be a lesson to the whole world including Nepal. Mentioning that China has been also building a hospital project nearby in the same district, he said that China is ready to support the rural villages and people of the district. He also mentioned that Nepal could grab more opportunities from the Chinese Belt and Road Initiative.
Expressing gratitude to the Chinese side, Krishna Prasad Sapkota, Mayor of Sangachowk Gadi, said that the project could be helpful to eradicate poverty and uplift the livelihoods of the locals. "Through Chinese experiences and technology, China could transform the villages of Nepal including those connected to its border," the mayor added.
On the occasion, the Chinese NGO 'China Foundation for Rural Development' distributed school bags and stationeries to students of Shree Setidevi Panchakanya Secondary School located in Kubinde.
Last month, the foundation had also launched the first 'Sustainable Development Experimental Village in Nepal' project at Tarakeshwor Municipality in Kathmandu to foster rural sustainable development. So far, the foundation has implemented nearly 15 aid development projects in 57 districts from 7 provinces in Nepal.
(ASIA PACIFIC DAILY)