Editor's notes:
The author is Prof. Engr. Zamir Ahmed Awan, Sinologist (ex-Diplomat), Editor, Analyst, Non-Resident Fellow of CCG (Center for China and Globalization), National University of Sciences and Technology (N.U.S.T.), Islamabad, Pakistan. (E-mail: awanzamir@yahoo.com).
The Third U.S.-India 2+2 Ministerial Dialoguewas held on 27 October 2020, between the U.S. Secretary of State Michael R. Pompeo and Secretary of Defense Dr. Mark T. Esper and India's Minister of DefenceRajnath Singh and Minister of External Affairs Dr. S. Jaishankar. The first dialogue was held on 6 September 2018,and the second on 19 December 2019.
The third dialogue was critical under the rapidly changing geopolitics as well as the situation that emerged under Pandemic, where the U.S. is the worst-hit country, and India is the second worst-hit country. The significant issues came underdiscussion included Challenges of COVID-19, and Indo-Pacific & global leadership, defense & security partnership, etc.
One of the crucial aspects of the dialogue was the "Basic Exchange and Cooperation Agreement" (B.E.C.A.), which has endangered the whole region. All neighboring countries, including Bangladesh, Bhutan, China, Maldives, Myanmar, Pakistan, Sri Lanka, Sikkim, are under threat. The U.S. may be emphasizing countering China, but the Indian focus was anti-Pakistan.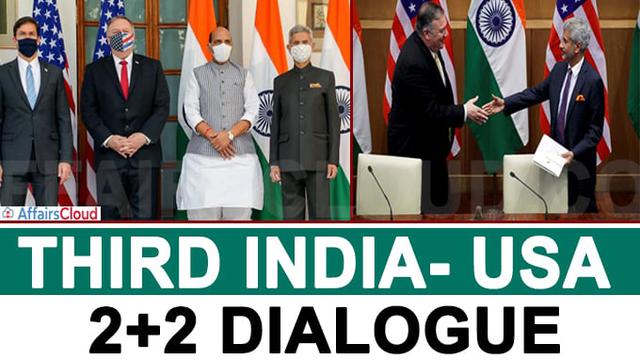 This agreement may distub the regional balance and may prompt instability in the region. Especially where India is in the hands of extremist Hindu political party (B.J.P.)/ RSS, which has no respect for other religions, minorities, or humanity. PM Modi turned India from a secular democratic country into a Hindu extremist state. Indian involvement in state-sponsored terrorism is well-known, either it is in Kashmir, Punjab, Assam, Nagaland, or against Muslims, Sikhs, Dalits, Christians, or international terrorism in Sri Lanka, Maldives, Afghanistan, or Pakistan.
Human Rights Institutions, Religious Freedom Commissions, N.G.Os, unbiased International Media, and the U.N. have already exposed the real ugly face of India, and everyone understands Indian extremism, intolerance, terrorism, and fascist regime. India is following Hitler's ideology and footprints.
Contrarily, the joint statement bashing Pakistan. Replying to media queries concerningallusion to Pakistan in the "Joint Statement" issued by India and the U.S. after their "2+2 Ministerial Dialogue" held in New Delhi on 27 October 2020, the Spokesperson said:"We reject the Pakistan-specific reference in the "Joint Statement," issued by India and the U.S. after their "2+2 Ministerial Dialogue", as unwarranted and misleading.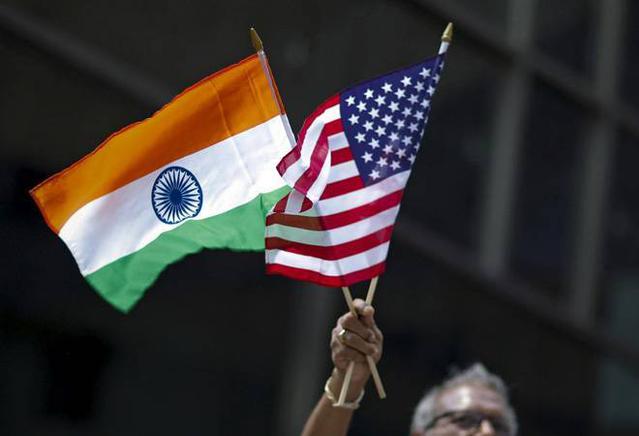 We take a strong exception to Pakistan-related assertions made in the selective and one-sided Joint Statement, devoid of meeting the "objectivity criteria." Failing to take cognizance of the grave humanitarian and human rights situation in the Indian Illegally Occupied Jammu & Kashmir (I.I.O.J.K.), further aggravated by India's unilateral and illegal measures of 5 August 2019, is tantamount to abdication of international responsibility.
Gratuitous and self-serving references in joint statements cannot mask the fact that it is India that continues to be the nerve center of State-terrorism in the region, including Indian Illegally Occupied Jammu & Kashmir, besides being a safe haven for the perpetrators of hate crimes against Muslims and Islamophobia.
By seeking to project itself as a 'victim' of terrorism, India cannot divert attention from the gross human rights violations being perpetrated by Indian occupation forces and the resulting humanitarian crisis in I.I.O.J.K.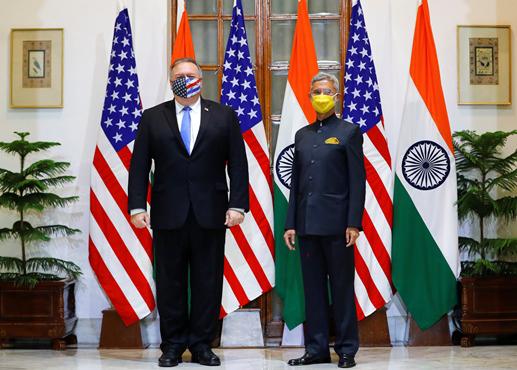 The international community recognizes Pakistan's efforts, sacrifices, and success in the fight against terrorism. As a country that has suffered the most from cross-border terrorism, Pakistan would continue to contribute constructively to regional and global efforts to promote peace and stability in the region.
It is essential that partner countries take an objective view of the issues of peace and security in South Asia and refrain from endorsing positions that are one-sided and divorced from ground realities."
India is misusing the U.S. backing to destabilize the region. The U.S. must understand Indian nature and psyche. If the U.S. persistently supporting India unconditionally, the whole region may suffer and destabilize global peace and security. It is the responsibility of scholars, intelectuals, think tanks, advisors, and policymakers in the U.S. to understand the Indian psyche and keep balance in the region in the best interest of humanity and global peace.
Pakistan is contributing toward peace, stability, and prosperity of the whole region, and its role in the Afghan peace process has been acknowledged by the U.S., E.U., and U.N. Pakistan will keep its efforts for global peace, stability, and prosperity. Pakistan invites all peace loving nations and individuals to join hands to serve humanity.
(ASIA PACIFIC DAILY)